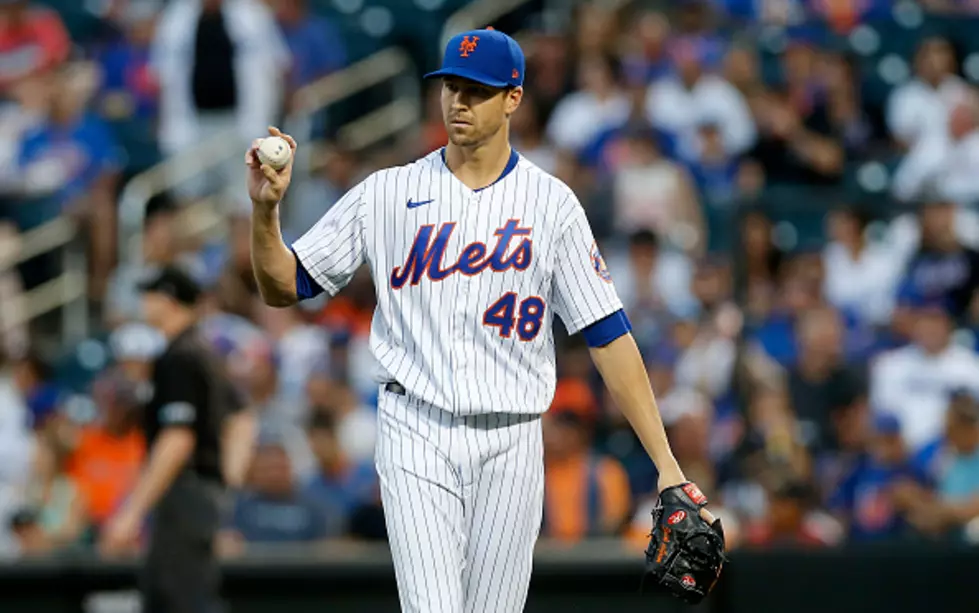 Who Will Win The NL East The Atlanta Braves Or The New York Mets?
Getty Images
The New York Mets and the defending World Series champion Atlanta Braves are in a tight race for the National East division crown.  The Mets currently lead by only a half of a game with just under one month left in the regular season.  One of their two ace starting pitchers Max Scherzer just went on the IL and will miss a few starts which could potentially hurt the Mets moving forward.  The offense has been struggling recently to say the least and Pete Alonso needs to really get going here soon.  I still think the Mets will win the NL East division but it will close and by less than five games.  With this new playoff format, you want to make sure you lock up your respective division and get home field advantage in the playoff division series.
I am still surprised however that the Braves have not called back up Shen product Ian Anderson.  Ian was a major part of their 2021 World Series win and has a career 1.26 postseason ERA which is truly remarkable.  Spencer Strider is making that difficult as he has been a true ace for the Braves starting rotation this season.
MJ and I were joined by our good friend Dani Wexelman who covers the MLB for a variety of different outlets including: MLB radio for Sirius XM, ESPN, SNY, Perfect Game etc.  She discussed with us the Mets chances of winning the division and also Max Scherzer's recent injury.  Below is our conversation with here earlier this morning right here on Big Board Sports.
This is the home stretch for Major League Baseball and the NL East will be competitive to the very end between the Braves and Mets.
Ten New York Mets' Players Who Were Arrested, and Why
Professional athletes are just like us: sometimes, they get in trouble with the law. These ten New York Mets' players were arrested at some point, and here's why.
Meet the Mets? Ten Trades That Could Bring the NY Mets a Title
New York Mets' owner Steve Cohen isn't afraid to throw money around, and ahead of the 2022 MLB Trade Deadline, these ten players could be on the move to Queens.
More From 103.9 The Breeze