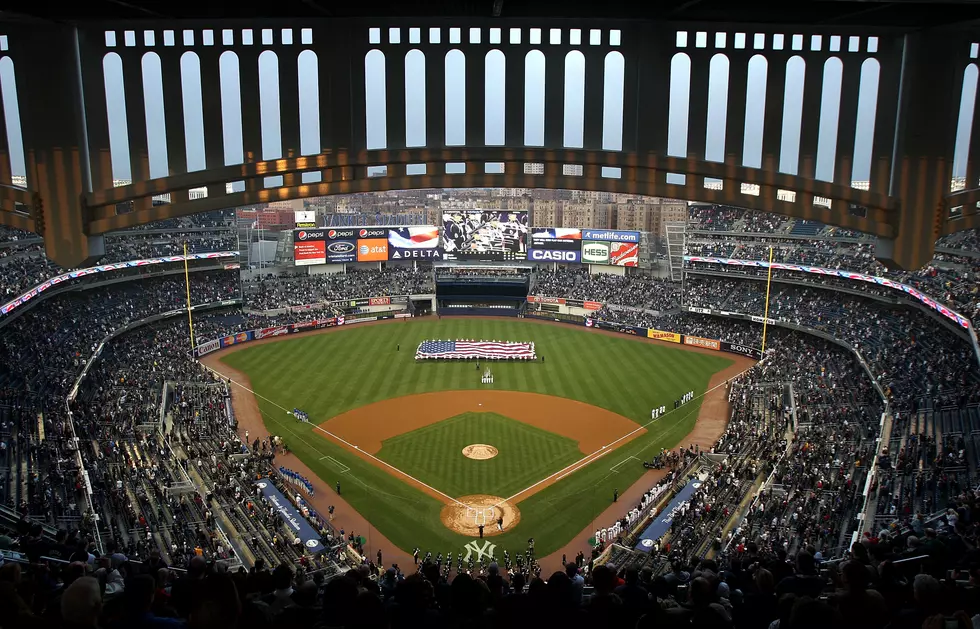 Yankee Week Starts This Monday On 104.5 The Team
Getty Images
Starting Monday May 18th, New York Yankees week starts on 104.5 The Team. thanks to Roland J.Down Service Experts 104.5 The Team's Big Board Sports and Levack and Goz will bring you Yankee coverage despite the Bronx Bombers not even playing any games. Big Board Sports will continue their discussion on the "New York Yankees Dream Team" which you can vote in on the 104.5 The Team's Twitter page here. Plus Levack and Goz will be bringing you some of the legendary Yankee players, broadcasters and more!
Yankee Week's Afternoon Schedule looks like this (schedule subject to change)
Monday May 18th 315pm Jim Leyrtiz Top 5 Biggest Home Runs In Yankees History
Tuesday May 19th 315pm Jack Curry Top 5 #s in Yankees History
Wednesday May 20th 315pm Tommy John Top 5 Best Moments
Thursday May 21st 315pm Jim Kaat Top 5 Best Teams in Yankees History
Friday May 22nd 315pm Suzyn Waldman 5pm Levack's Top 5 Favorite Yankee Players Of All Time
Monday May 25th-3-7pm Memorial Day Yankee Show!  Best of Interviews, Segments, Stories and more.
104.5 The Team's Yankee Week is brought to you by Roland J Down Service Experts. ROLAND J DOWN SERVICE EXPERTS…IT'S A/C TUNE UP TIME! CALL ROLAND J DOWN SERVICE EXPERTS TODAY AND SAVE. THEY'RE OPEN! For more information, check out their website here
What are you hoping to hear the next six shows on 104.5 The Team? Do you have a favorite Yankee player/team/topic you want the shows to discuss? You can leave a message at 518-881-1552. Let your opinion be heard by writing a message on the FREE 104.5 The Team app
Enter your number to get our free mobile app
More From 103.9 The Breeze