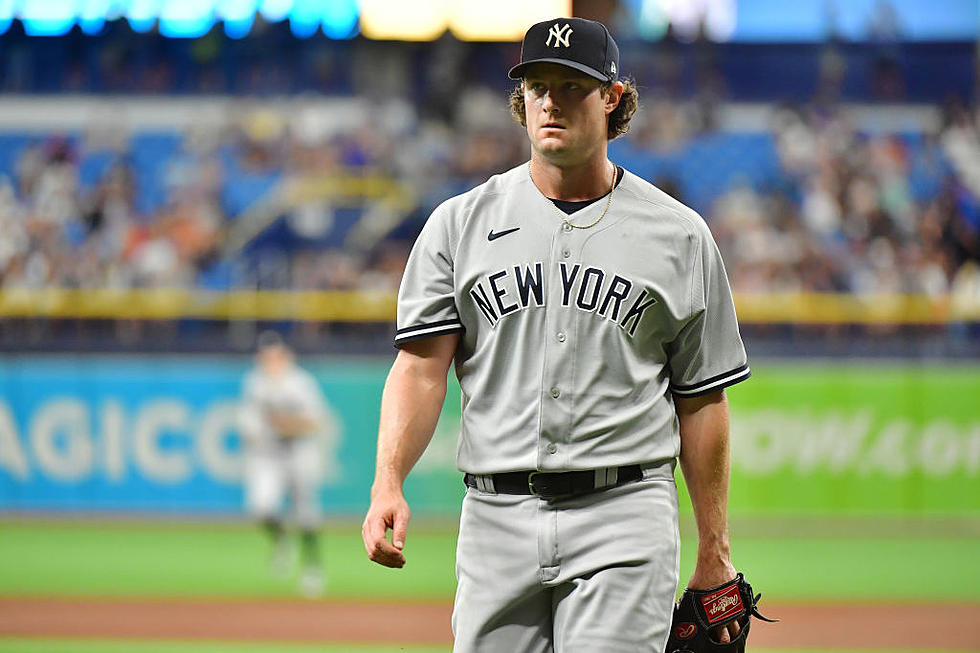 Yankees' Gerrit Cole to Miss Time Due to Positive COVID-19 Test
Getty Images
Monday was not a red-letter day for the New York Yankees.
In the midst of a 7-1 drubbing at the hands of the Baltimore Orioles last night, ESPN reported that Yankees' manager Aaron Boone was informed of a positive COVID-19 test among his players. That test belonged to Yankees' ace pitcher, Gerrit Cole.
Boone went on to tell reporters that as of now, Cole is the only positive case on the Yankees. That said, mere weeks after six members of the team tested positive, and New York's game against Boston was postponed, the Yankees will be playing shorthanded once again.
The positive case comes at a tough time for the team, as Cole was scheduled to start for the Yankees tonight against the Orioles. Boone continued in his press conference by saying that left-hander Nestor Cortes Jr. would likely start in-place of Cole tonight.
It's been a rough stretch for Cole of late, plain and simple. He's given up multiple earned runs in eight of his 10 starts since the beginning of June, a trend that has seen his ERA balloon from 1.78 to 3.11. For context, if his statistics stayed the same through the end of the season, this would be Cole's first season with an ERA above 3.00 since 2017, his last season with the Pittsburgh Pirates.
It looked as though Cole had steadied the ship earlier in the month of July, winning back-to-back games against Houston and Boston, and surrendering one earned run over a combined 15 innings. He picked up the loss in his following start, also against Boston, before being touched up for seven earned runs in his most recent start against the Rays. He lost that one, too.
Per the MLB's health and safety protocols, individuals who test positive must isolate for a minimum of 10 days. For now, we hope Cole and his family are healthy and safe, but we are also left to wonder how the team will fill the void for the next two starts, at least.
KEEP READING: See how sports around the world have been impacted by the coronavirus
More From 103.9 The Breeze