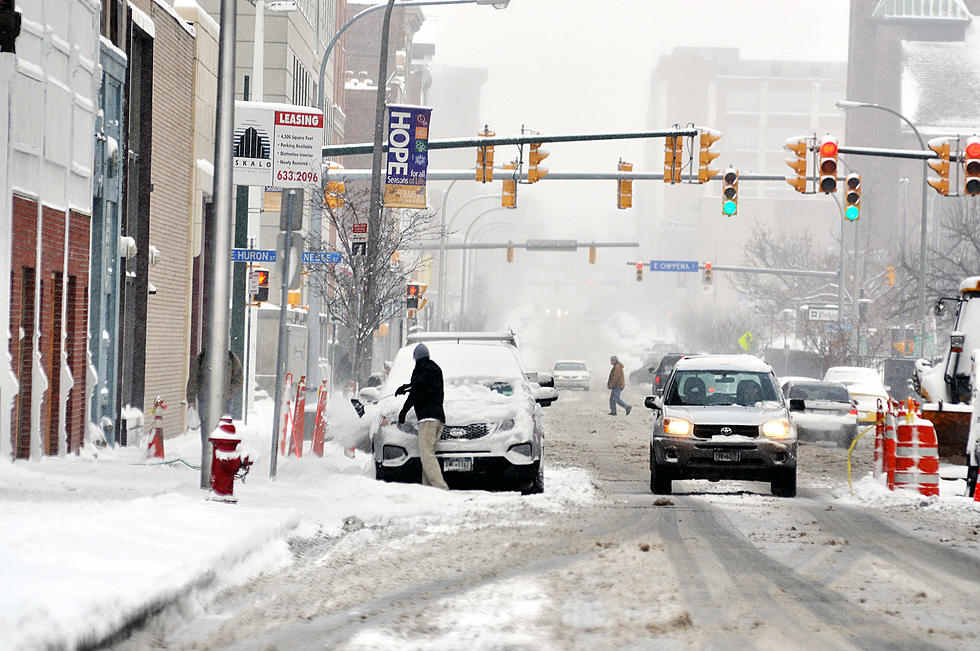 Round 2: The Capital Region Is Days Away From Another 8″ Of Snow?
Getty Images
After a very mild November, December is finally bringing winter to Upstate New York. Over the weekend, the Capital Region received its first significant snow of the season. From now until April, it's shovels out and windshield wipers left sticking up to avoid freezing.
Love the snow or hate it, I hope you're ready for more of it. New predictions have Upstate getting another half-foot of snow or more, and it'll be here sooner rather than later.
How Much Snow Did Upstate Get Over The Weekend?
Here's how much snow Capital Region cities got between Sunday and Monday, according to the National Weather Service.
Clifton Park – 9"
Troy – 6.9"
Averill Park – 7.6"
Albany (Airport) – 6.6"
The area didn't get as much accumulation as it could have, as it took hours of snowfall for the ground to get cold enough to support a blanket.
Here Comes Trouble
Meteorologists are tracking an intense winter storm bringing blizzard-like conditions to the Great Plains and Midwest. That same weather pattern is bringing severe weather to Texas and Oklahoma in the form of late-season tornados.
While we're not looking at a blizzard or tornadoes for the Capital Region, forecast models as of Tuesday morning do have that cycle bringing another round similar to what we saw over the weekend. AccuWeather data says that this Thursday evening through late Friday there's an increasing chance of another 4-8".
Will We Double Up?
The current odds of 4-8" of accumulation is standing at 50% - and that probability is up 10% from Monday. It's possible we could even get more than that, with odds of 8-12" bumping up slightly to 20%. Anything more than a foot remains highly unlikely.
The National Weather Service in Albany forecast makes the chances of snow sticking seem less likely, calling for a rain/snow mix stretching through Saturday. They call for a 100% chance of rain on Friday, which would wash away anything new and most likely what's still left over from the weekend.
For the latest weather updates, listen to us on our free station app.
Tips For Snow Shoveling
Albany's 10 Least Snowy Winters Of All Time
Some winters in Upstate New York can be absolutely brutal as far as massive amounts of snow. Then there are times like this winter when it feels like the snow is pretty much non-existent. It wouldn't be the first time! Here are the 10 least snowy winters of all time according to the
National Weather Service of Albany
More From 103.9 The Breeze