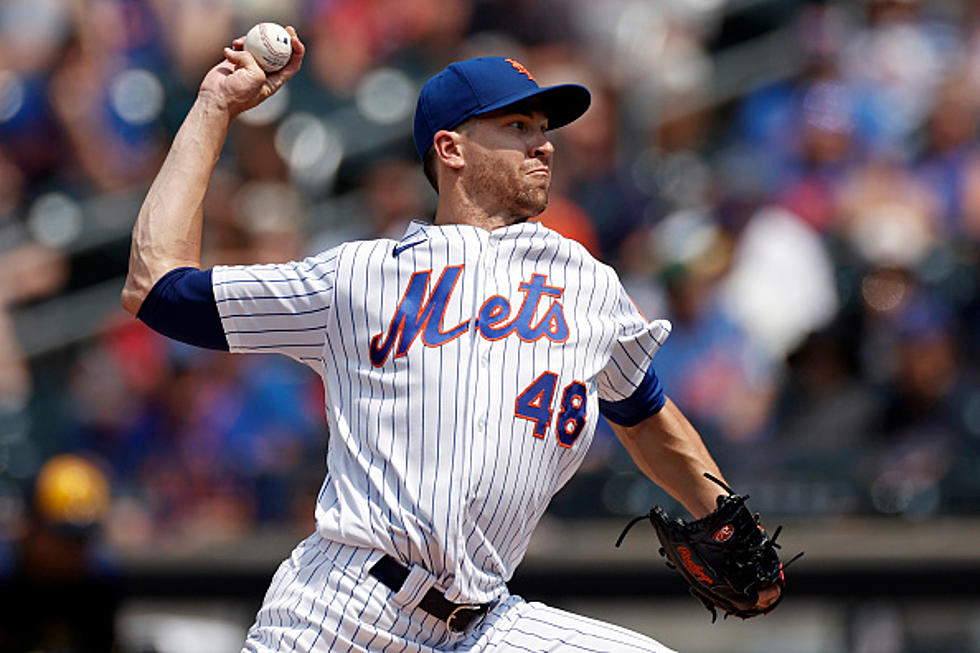 Can The New York Mets Win The 2022 World Series?
Getty Images
I am very excited to see what the New York Mets will look like this coming 2022 MLB season.  They have easily the best three starting pitchers in the entire league in Jacob deGrom, Max Scherzer, and Chris Bassitt.  If that three headed monster stays fully healthy for most, if not all of the regular season, than the Mets are perennial favorites to win the World Series this year.  The offense should be fine led by slugger Pete Alonso but you do still do have to watch out for the defending World Series champion Atlanta Braves in their NL East division.  Here is my quick take on this from the Times Union:
It's only Spring Training, but it's still impressive watching the New York Mets roll out Max Scherzer and Jacob deGrom. Those two are the best top of the starting rotation pitchers in all of Major League Baseball, and it's not even close. Just watching them make their flawless Spring Training debut's on Monday and Tuesday has to give Mets' fans high hopes this season.  The Met are built to win the World Series this season, and it all starts on the mound. If they stay away from injuries, than the Mets are poised for championship season. They have all of the pieces.
MJ and I had a conversation bout the Mets and their recent spring training games earlier this morning.  We both agree that the New York Mets will be very exciting to watch this upcoming season.  Below is our full discussion on this.
I can't wait for opening day on April 7th as the Mets visit the Washington Nationals at 4:05 pm.  I am sure we will see Jacob deGrom starting that opener.  Do not sleep on the Mets this year I think they will do some big things.
Take a Look Inside This New York Mets' Pitcher's Stunning SoHo Loft [PHOTOS]
Noah Syndergaard won't be in New York for much longer, but while he is, he'll be staying in his stunning Manhattan (SoHo) loft apartments. One he leaves for LA, you might be able to get your hands on it for a cool $16,500 a month!
What a Goal! Check Out These Classic Albany River Rats Photos
The Albany River Rats called the Capital Region home for close to two decades, and had many memorable moments. Check out these shots from their 2004-05 season.
More From 103.9 The Breeze