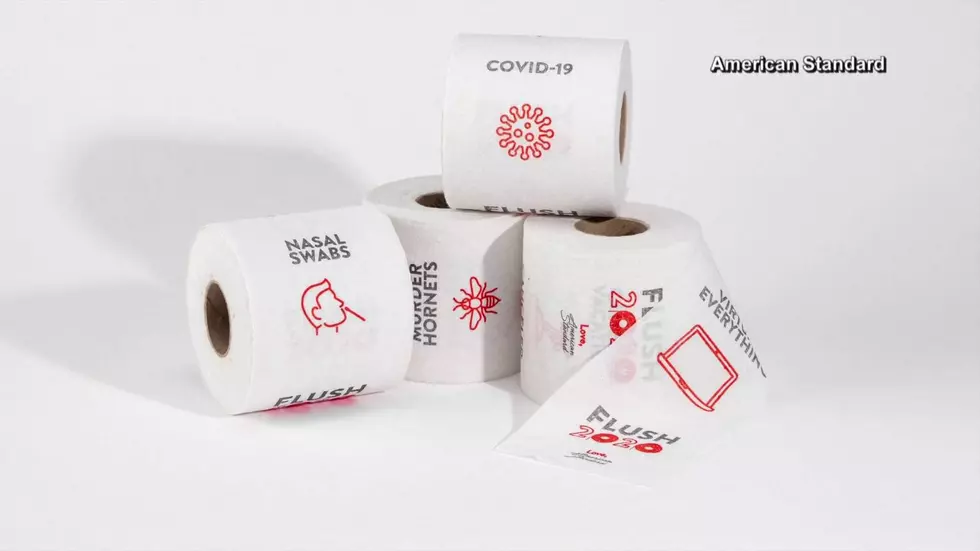 Flush This Year With Limited Edition 2020 Toilet Paper
American Standard
If there has ever been a year to flush it's 100% this year.
American Standard has literally made it possible to flush 2020. They have come up with special edition toilet paper. This special paper will let you wipe away things like: "You're on mute," "drive-by birthday parties" and "murder hornets."
Unfortunately, you won't be able to buy these in your local grocery store...although they should sell them everywhere.  The only place you can get them is on the American Standard website through a contest.
According to the American Standard website they are giving away 450 rolls of exclusive #Flush2020 toilet paper to give this year the sendoff it deserves.
Once you register for the Flush 2020 rolls you have a chance to win every week. You can enter once a week until the rolls are all gone.
If you miss out on the limited edition Flush 2020 toilet paper you can always put this Toilet Paper ornament on your Christmas tree.
Enter your number to get our free mobile app
NEXT UP: Celebrities With Ties to the Capital Region
More From 103.9 The Breeze