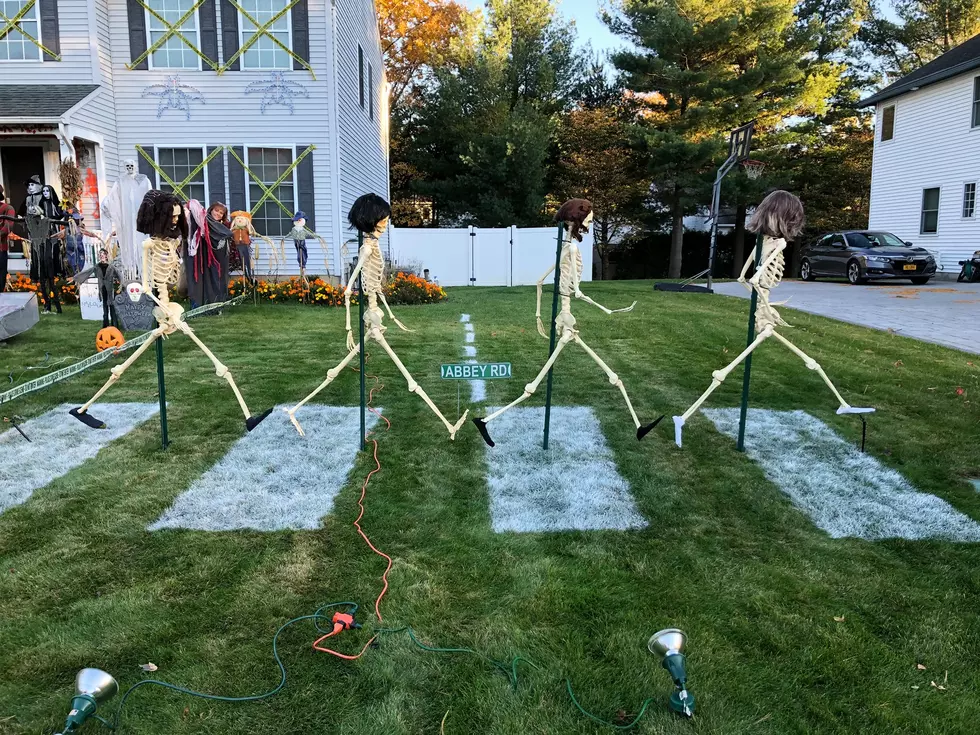 Guilderland Beatles House Raising Money for St Jude
Credit: Jeff Pitkin/ Facebook
Earlier this week, a local Halloween decoration went viral and now, they're using their newfound notoriety to raise money for sick kids.
Jeff and Ellen Pitkin's Halloween decoration in Guilderland of the skeleton Beatles walking across Abbey Road went viral really quickly over Facebook. I even posted about it on our website. Now, the Pitkin's are using their notoriety to raise money for an amazing cause, St Jude Children's Research Hospital.
The idea almost ended when they became empty nesters, according to WNYT. Until one neighborhood child sent them a letter asking if their intense yard-length display would return - so it did. Last year, the skeletons were playing baseball but this year they took it a step further with The Beatles but had no idea it would gain the attention it did.
Now, they're using the attention with a Facebook page raising money for St Jude Children's Research Hospital. If you want to see the display in person, it's at 815 Via Marchella in Guilderland. They even have already thought up an idea for the skeleton's next year!
More From 103.9 The Breeze