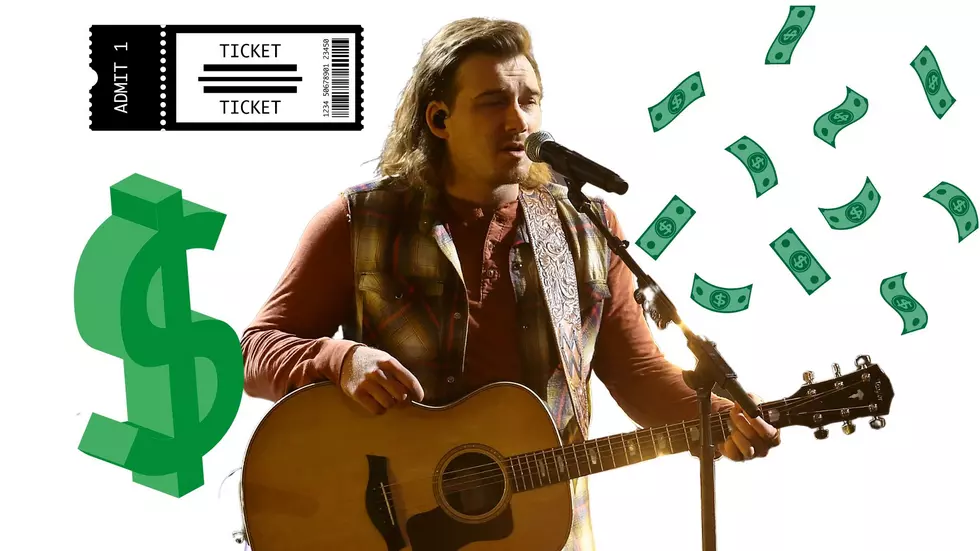 Help! ISO Morgan Wallen Tickets at SPAC! Wait – How Much?
Photo: Getty Images/Canva
How many times have you seen this or something like it on Facebook?
A desperate Morgan Wallen fan looking to give a week's pay, an arm, leg, or firstborn,  to see one of country music's hottest stars.
Every few years, a breakthrough artist makes an indelible splash on the world of pop culture, and that's what Wallen has become and if you haven't seen people begging for Wallen tix in your social media scroll, then you ain't scrolling enough!
Everyone wants Morgan Wallen tickets and the show is completely sold out.
In fact, a search for tickets on the Ticketmaster website takes you to a resale site like Stubhub and the prices are outrageous, to say the least.
Stubhub, an American-based ticket exchange, provides services for buyers and sellers of tickets for sports, concerts, theater, and other live entertainment events. It has grown from the largest secondary-market ticket marketplace in the United States into the world's largest ticket marketplace.
But why are Morgan Wallen tickets so expensive?
Wallen is a pop culture icon transcending his genre through a series of smash hits and personal indiscretions, you either know love him or know someone who loves him.
I'm no expert, but from what I can gather, his fanbase seemed to double during the pandemic pop, shortly after a TMZ video of Wallen using a racist slur went viral.
After TMZ posted that video, the country star went silent, and when radio stations stopped playing his music, album sales soared on digital platforms and Wallen's double album "Dangerous" was the number one selling album in 2021.
He not only survived the cancel culture but thrived in the midst of the TMZ firestorm.
But can his fans survive the escalating ticket prices for his show? They're gonna have to!
Here's a look at what some of the tickets were being sold for on Stubhub:
Lawn tickets start at $237 EACH, while one ticket in "the pit" which is right in front of the stage is going for nearly $3,000!
Conversely, three of country music's biggest stars (not named Wallen) Luke Bryan, Jason Aldean, and Chris Stapleton are also coming to SPAC later this summer.
Pit tickets for Luke Bryan start at around $600 for one ticket, Aldean $450, and Stapelton tickets right in front of the stage start at around $500.
Every Country Artist Performing In Upstate NY In 2022
We are set for a big year of Country shows in 2022, and here is a complete list of artists set to perform in 2022 in the Capital Region and all over Upstate New York.
See 10 Country Superstars Who Played Upstate Concert Hall
Before Upstate Concert Hall closed a few years ago to become Empire Live in Albany, GNA Nation got to enjoy so many amazing Country shows over the years, going all the way back to the days when the venue was called Northern Lights. Here are 10 of today's Country superstars who paid their dues at Upstate Concert Hall on their way up the Country ranks.
More From 103.9 The Breeze