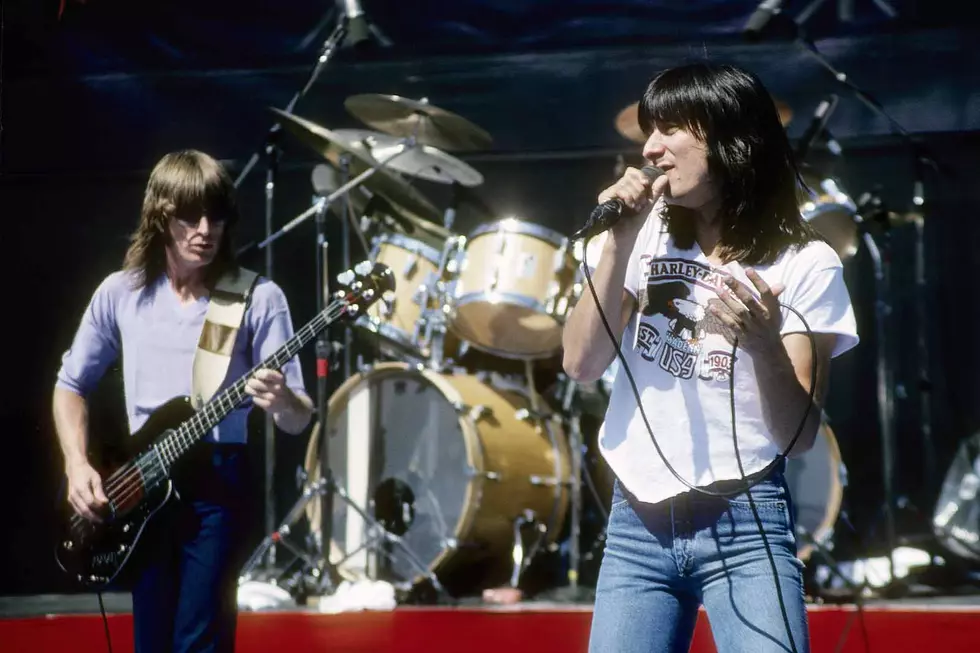 Journey Wrote Their Hit Song 'Faithfully' at SPAC?
Larry Hulst / Michael Ochs Archives, Getty Images
I heard this story earlier this week, and I thought, "No Way" this sounds like one of those myths that everyone believes, but it's total BS. Well, I was wrong. Journey's hit song was written by Jonathan Cain backstage at SPAC.
So here's the deal. Chrissy Cavotta, who does mornings on our sister station WGNA, told me that her Dad worked at SPAC for something like 50 years. He was there when Jonathan Cain came backstage looking for a piano to finish a working song. Jonathan had written down some lyrics on a napkin and had worked out the melody on a little Casio keyboard on the bus trip from Maine to Saratoga.
According to the 50th anniversary special done by WMHT-TV, Jonathan Cain came backstage while the rest of the band had dinner after their soundcheck. He started poking around backstage looking for a piano to play and the SPAC crew unloaded one out of storage for him. Chrissy's dad is the guy who grabbed the piano bench and put it down for Jonathan to play the piano. So he sat down, took out the napkin, and started playing the melody that we know now as the hit song "Faithfully".
So, if you were at the Journey concert at SPAC in 1981 right after Jonathan Cain had joined the group you might have heard the beginnings of one of their biggest hits.
Hopefully, Jonathan Cain and the rest of Journey will make their way back to SPAC sometime this summer so we can hear it played live where it was written.
Ten Fun Facts You Didn't Know About Upstate New York
A Collection of Concert Ticket Stubs
Sometimes the best souvenir from a concert is the ticket stub. Seeing the band name, date and venue can take you there in an instant.
More From 103.9 The Breeze