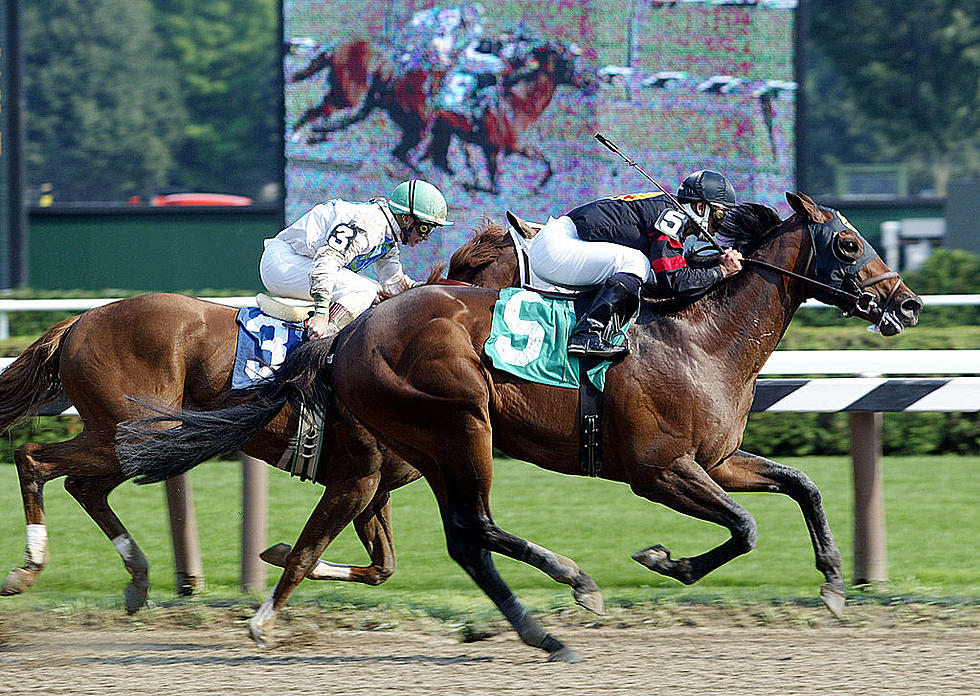 Saratoga Returns for 2022 With A Fun Twist! What's The New Event?
Getty Images
If you've attended Travers Stakes or any race at Saratoga, maybe you've wanted to know exactly how thoroughbreds go from foal to champion – including what goes into making a genetic winner. That's why the NYRA and CDTA teamed up for a new fan-experience this track season.
Every Friday of the summer meet, the track will host the Saratoga Breakfast and Breeding Farm Tour.
Starting at 7a, everyone on the tour will enjoy Breakfast at Saratoga, a daily buffet at the track, where you can watch morning training and warmups until 9:30a.
Then participants will take an open-air trolley along the shores of Saratoga Lake to Old Tavern Farm, where you get an hour and a half walking tour of the thoroughbred breeding farm. Afterwards, the trolley will take you back to the track for a day at the races.
When asked about the tour, NYRA VP of Communications Pat McKenna said,
To be able to combine morning training with a visit to a breeding farm followed by an afternoon at the races is a trifecta fans won't want to miss.
Old Tavern Farm is a boutique thoroughbred breeding farm that was opened in 2016 by Walt and Michelle Borisenok on land where an 1800s tavern once stood. Walt expressed his wishes that this tour will lead to lifelong fans of the sport of horseracing.
We hope all will simply enjoy the chance to see these remarkable animals at their earliest stages of life on a working breeding farm.
Unfortunately for anybody just finding out about this, the Saratoga Breakfast and Breeding Farm Tour is fully booked for this season, because of the limited 40 spots for each tour. Definitely an event to keep in mind for next year!
And They're Off! Ten Must-See Summer Events at Saratoga Race Course
Ahead of Opening Day for the 2022 season at Saratoga Race Course, NYRA has announced an action-packed schedule of special events for spectators this summer.
Free Summer Movies Across The Capital Region
Here's a list of family-friendly movies around the area that you can see for free! Most are out in the city and parks, but a few you can enjoy in the glorious, wonderful A/C. From today's Disney singalong favorites to one of the great original rom-coms from the 40s, there's a show to please everyone.
More From 103.9 The Breeze