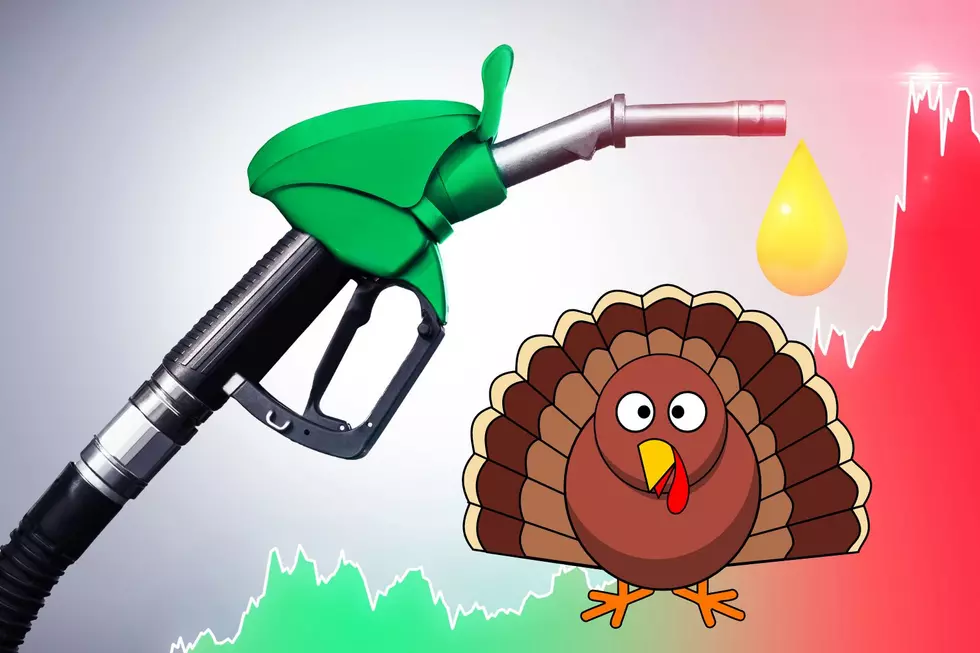 Thanksgiving Gas Pain: NY To Pay Record Holiday Highs At The Pump
Canva
There are good and bad kinds of Thanksgiving pain. The good kind is when you finally kick back from the table after your second helping of pie (after going back for thirds of everything else at the table) and realize your own gastrointestinal strain. The bad kind came before the meal, as your filled up your car on the way in.
2022 has not left New York drivers very thankful when it comes to gas prices. The summer saw $5 per gallon fill-ups as people finally got to travel without restrictions, post-lockdown. While prices have fallen, we're still breaking a very painful record on the roads this week.
Full Stomachs, Empty Wallets
According to GasBuddy, Thanksgiving road trips this week will cost the most in US history. This only piles on top of what might be the most expensive turkey day in American history, with record inflation hiking up grocery prices and holiday staples.
So how high are gas prices this week? The US national average for a gallon of gas is 22 cents more expensive per gallon than the previous high. That record was set in 2012, when prices were $3.44/gallon.
Above Average, But Not In The Good Way
Here in New York, gas prices are up even higher than the national average. As of November 21, AAA tracks New York at a $3.85 average. Upstate counties are paying even more than that - Albany and Rensselaer Counties are at $3.97 and $3.96, while most of the North Country is past the $4 mark.
GasBuddy says that only around 20% of the Americans not traveling for the Thanksgiving holidays are staying put because of gas prices. The heaviest travel times on the roads will be 11a-2p on Wednesday.
Musicians Who Refuse To Eat Turkey This Thanksgiving
These vegan and vegetarians will be rocking a tofu-rkey instead.
Important Shipping Dates for New York in 2022
Shipping gifts across the country this year? These are dates you want to be aware of!
More From 103.9 The Breeze