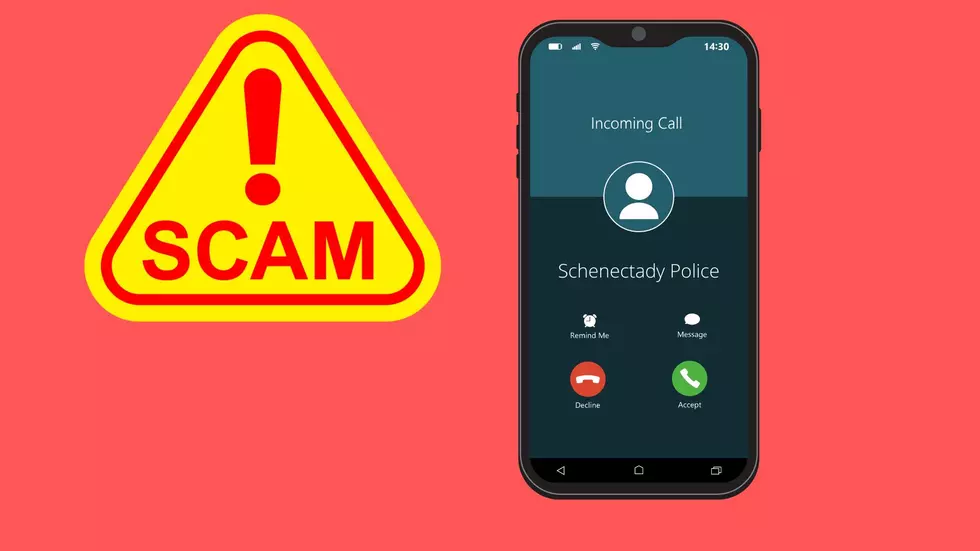 Police in Schenectady County Warn About Scam that May Look Legit
Photo: Canva
Scammers will stop at nothing to get your money, even if it means unlawfully posing as local law enforcement and threatening jail time if you don't comply!
It might sound far-fetched to some, but police say it's happening - and they tell us to look out for the elderly who are primo targets.
Police in Schenectady County warned residents this week about a hustle going around where fakers use technology to disguise their over-the-phone scams, making them look like calls from legitimate places, eventually ordering their victims to send money or risk being put in jail.
Here's what scammers are doing to appear legit - in an attempt to get your money!
According to a Facebook post by the Schenectady Police Department, there have been at least two occurrences where swindlers have made their incoming call appear to be from the Schenectady Police.  "Current technology allows scammers to replicate a legitimate phone number to be displayed on a victim's Caller ID, which gives the appearance that the call is from a reputable source. In both of these cases, it was not," the Schenectady Police warned.
"The Schenectady Police Department will never call and demand payment over the phone to avoid an arrest."

 
Watch Out for Incoming Calls from the "Schenectady Police"
Police say the incoming call on your phone may appear legit and in these particular cases, scammers displayed a number that looked like it was coming in from Schenectady Police.
Schenectady Police explained that once on the line, the scammers introduced themselves to their victims as police officers, telling them that they have an active warrant out for their arrest, and to make a payment to avoid jail time.
In their warning, police assured residents that police would NEVER ask for payment over the phone to avoid arrest, adding, "help spread the word to those in our community, especially older members, who these types of scams often target."
Imaginative and Fun! See What's Awesome and New at the Children's Museum in Saratoga
List of Upstate New Yorkers Reported Missing Since 2000
More From 103.9 The Breeze