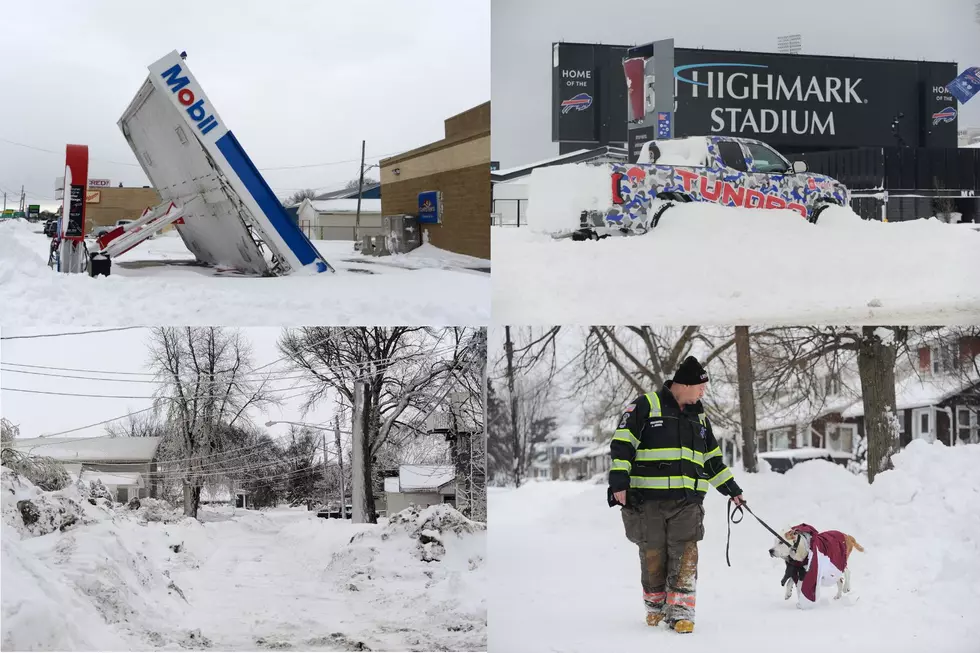 Stunning New Photos Of 2022 Blizzard's Deadly Aftermath In New York
Getty Images
As temperatures climb headed into the New Year's weekend, many New Yorkers are spending the last of the festive season digging out. Winter Storm Elliot dumped feet of snow on the western part of the state, in what may be the worst blizzard the region has seen in 45 years.
The Aftermath Of Winter Storm Elliot In Buffalo and WNY
A Bomb Cyclone powered by Arctic air dumped more than four feet of snow on Western New York just before Christmas. Thousands were left without power and at least thirty have been confirmed dead in Buffalo. Homes along Lake Erie received the worst of the winter, with many frozen solid.
Despite a travel ban, residents left their homes in days after for groceries and to begin cleanup. State Troopers and military police have been trying to enforce the law as much as possible. Cleanup crews have been trying to clear as much of the snow as possible and dump it into Lake Erie, but the number of abandoned cars in streets and parking lots has slowed progress.
There's currently no monetary estimate of damage to the region.
More From 103.9 The Breeze