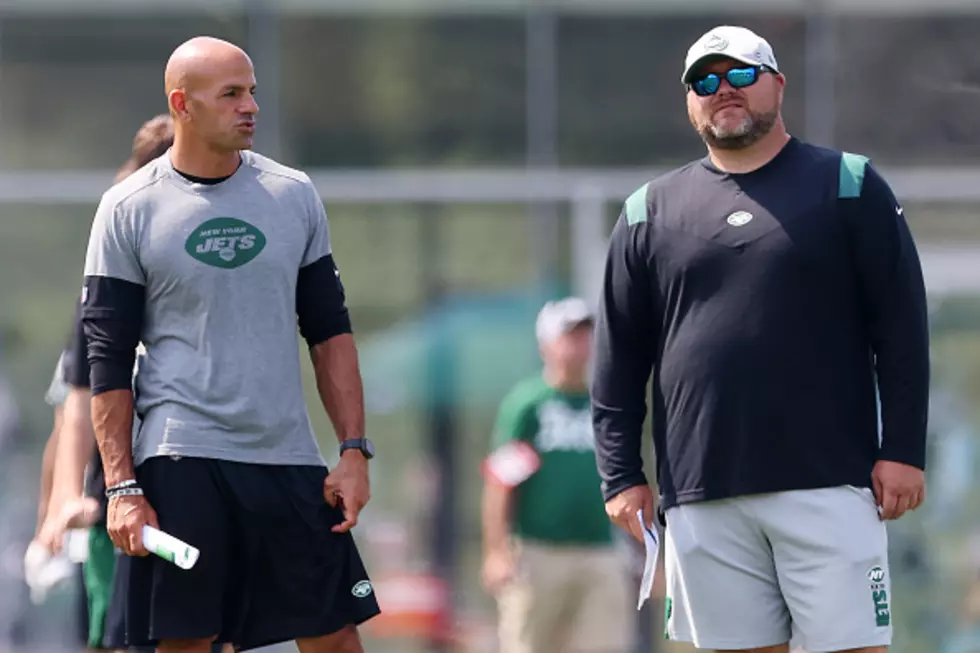 What Will The New York Jets Do In The 2022 NFL Draft?
Getty Images
The New York Jets have not been a good football team for around the last decade or so.  This 2022 NFL Draft is huge for them.  The Jets are young but have tremendous upside in my opinion.  While I was vocal about the Jets not drafting him because of the competition level playing at BYU, I do believe he showed some flashes of greatness down the stretch last season.  They have two first round picks in the top 10 which is massive.  The Jets absolutely can't miss on both of these picks, unless they trade away number 10 and make a move at Deebo Samuel.  Either way, the pressure is on for the Jets front office and coaching staff tomorrow and this weekend.  Here is my quick take on this from the Times Union:
The Jets have the 4th and 10th picks in the first round of Thursday's NFL Draft, so it's a big opportunity for GM Joe Douglas to improve his team. The draft is top heavy with quality wide receivers, and quarterback Zach Wilson could use some help. Drake London, WR, from USC would be a great pick for the Jets. He's 6'4 and a nightmare to cover in the red zone.
MJ and I had on Jets beat writer for the Associated Press Dennis Waszak Jr yesterday to talk about the Jets plans on their first two draft picks.  Here is our full interview with him below.
I am very eager and interested to see what the Jets will do tomorrow night.  The clock is ticking as I hope that the Jets have a really good draft and 2022 season.
The Price of Gas in the Capital Region Every March Since 2008
Gas prices are through the roof in the Capital Region, but it hasn't always been this way. Here are the gas prices we've seen, every March, since 2008.
Ten More Inventions You Didn't Know Were Created in Upstate New York
From household items, to tools for workers, to a mainstay in baseball, here are ten more thing you didn't know were invented in Upstate New York.
More From 103.9 The Breeze