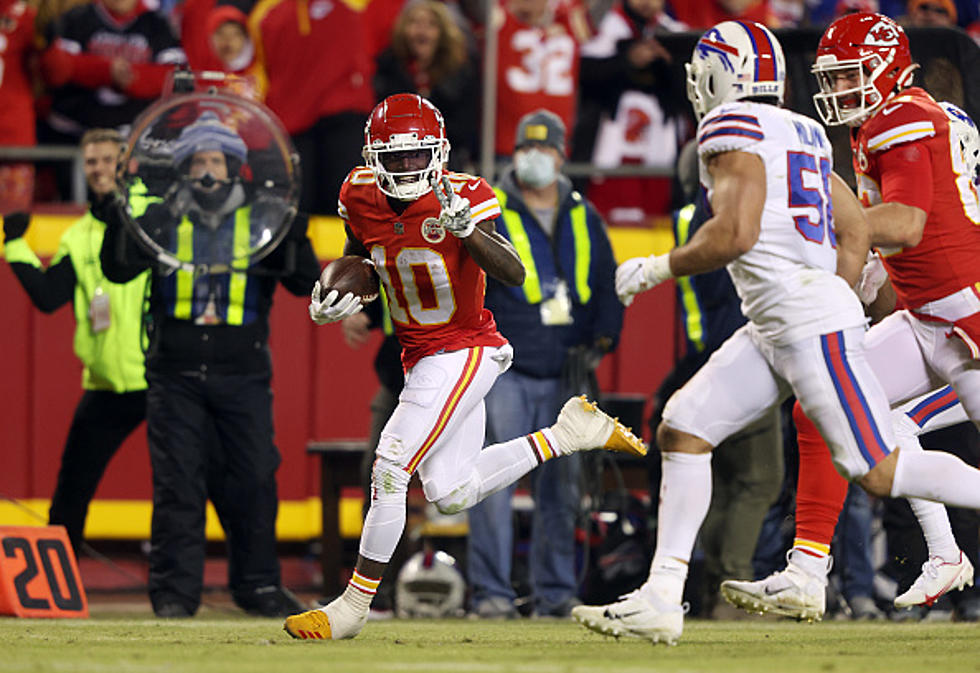 Who Did The Jets Just Miss Out On Signing Yesterday?
Getty Images
I was really hoping that the New York Jets could've landed star wide receiver Tyreek Hill in a trade from the Kansas City Chiefs.  It would've been the biggest signing by the Jets easily within the last decade or so.  They came up just a little bit short as Hill chose the Miami Dolphins as his destination in a blockbuster trade.  According to ESPN's Adam Schefter, the Chiefs get five picks in return for Hill, a first, second, and fourth round pick in the 2022 NFL Draft and a fourth and sixth round pick in next year's 2023 NFL Draft.  Hill signed a four year deal worth $120 million which includes $72.2 million guaranteed and $52.535 million at the initial signing.  Here is my quick take on this from the Times Union:
The New York Jets aggressive pursuit of Tyreek Hill was impressive, but Hill wanted to win now and that's why he chose the Miami Dolphins offer. I can't say that I blame him, but don't overlook what the Jets were willing to do. The Jets would have paid Hill in the same ballpark of what he's getting from Miami which is 4 years for $120 million. Hill would have given second year quarterback Zach Wilson an incredible playmaker at wide receiver and Hill would have changed the culture of the team. Instead the Dolphins become instant contenders in the AFC.
Michael Johnson Jr. and I had a discussion on the Jets pursuit for Tyreek Hill earlier this afternoon on Big Board Sports.  Below is our full conversation on this.
I really hope that the Jets have a good season as they have made some nice offseason moves so far.  They just need to be able to land major super star players in the near future and I am certain that they will.
The Ten Most Underrated Heroes in New York Sports History
We all know Jeter, we know Manning, and we know Willis Reed. But, what about the other guys, the quieter heroes, that still made a major impact on New York sports?
Which Capital Region Police Unit Gives Out the Most Tickets?
You're driving in the Capital Region, and all of a sudden, the blue and red lights flash. How many people like you in your community got a ticket recently?
More From 103.9 The Breeze