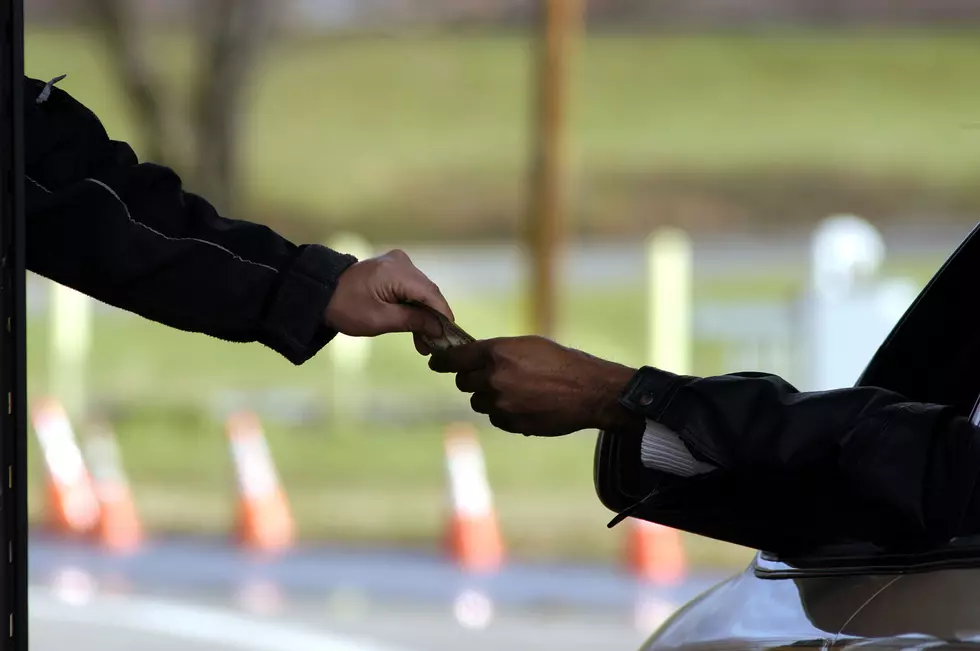 Cash Is Accepted Once Again On The New York State Thruway
Getty Images
Apparently Phase Two of the Capital Region and beyond is opening up the cash lane at New York State Thruway Toll Booths.
Since Mid-March toll booths on the New York Thruway and all over the state went to a cashless system, even though the new automated system wasn't in place yet, due to the coronavirus pandemic. Having toll booth workers exchanging tickets and money with thousands of people each day didn't make a lot of sense. The chance of spreading the virus would have been pretty high.
My wife and I traveled a bit Memorial Day weekend and we went through a couple of toll booths. At each one there wasn't a toll booth worker handing out tickets and when we got off the Thruway there was one toll booth lane that was open for non-EZ-Pass tolls. Since they didn't give us a ticket when we got on the Thruway they just asked us where we got on, wrote it down along with our license plate number, and said they would send us a bill.
Well starting tonight, Thursday, June 4th, at Midnight the New York Thruway toll booths will be open and accepting cash. You will notice a plastic shield protecting you and the toll booth workers and of course they will be wearing PPE.  I'm sure they would also appreciate it if you wore a mask when you pulled up to the booth.
Drivers are still encouraged to sign up for E-Z Pass, which is the only way you can pay tolls with no contact. By the end of 2020, the entire New York Thruway is scheduled to be cashless so you might as well sign up for EZ-Pass now.
Enter your number to get our free mobile app
12 Cool and Unique Facts About the Capital Region
More From 103.9 The Breeze