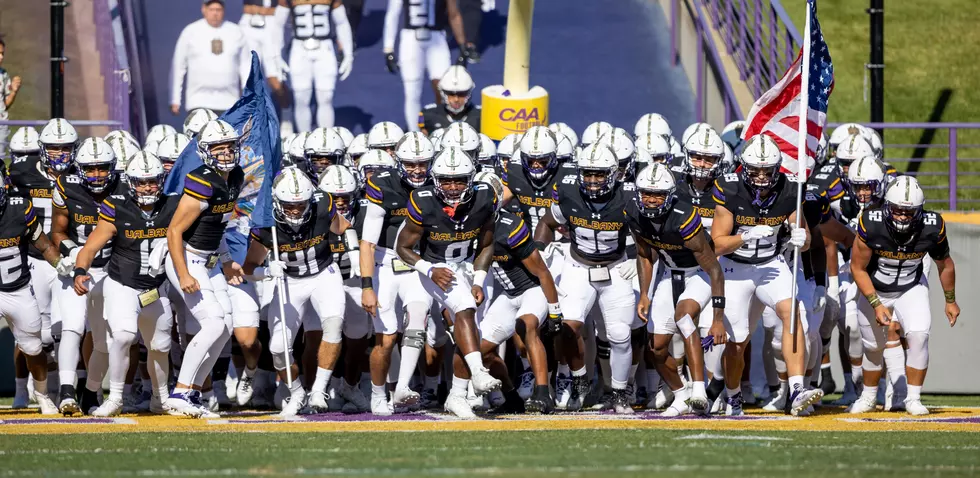 Hear What Greg Gattuso Told Us About UAlbany's Big Win
photo UAlbany Athletics
The UAlbany Football team is coming off of a massive and much needed win over their rival Stony Brook this past Saturday.  After losing so many close games, it was really nice to see them get back the apple trophy and have a dominating win.  They were rock solid in all three phases of offense, defense, and special teams.  A 45 point margin surprised me but it gives this team some great momentum down the stretch here with only three games left.  It was also UA's first CAA conference win which was also huge moving forward as they try to climb the standings in what is an absolutely loaded conference.
Next up for the Great Danes is Elon in North Carolina.  Elon is very good and is nationally ranked in the FCS this season going into Saturday's game.  It will be a 2 p.m. kick where the Phoenix are unbeaten at home.  UAlbany is coming in riding high and have arguably the best quarterback in the conference with redshirt freshman Reese Poffenbarger.  It should be a good and tough game for both teams.
My partner for UAlbany games and co-host on Big Board Sports MJ and I were joined by UAlbany football head coach Greg Gattuso earlier this morning.  Coach discusses how important the win was for him and his team and also gives us a little preview for what to expect on the road against Elon.  Below is our full interview with him.
Three more games remain for the Great Danes and we will see if they can upset Elon on the road and get back to back CAA conference wins.
Albany's Ten Safest Neighborhoods Heading into 2022
There's too much negativity in the world, so, let's change that. If you're looking to move to the city of Albany, here are the ten "best" neighborhoods in the city of Albany, according to Niche.
Where Is The Best Barber Shop In Albany?
Believe it or not, a fresh cut in the Capital Region is just a few miles away! Here are ten barber shops near Albany that customers are calling, a cut above.
More From 103.9 The Breeze