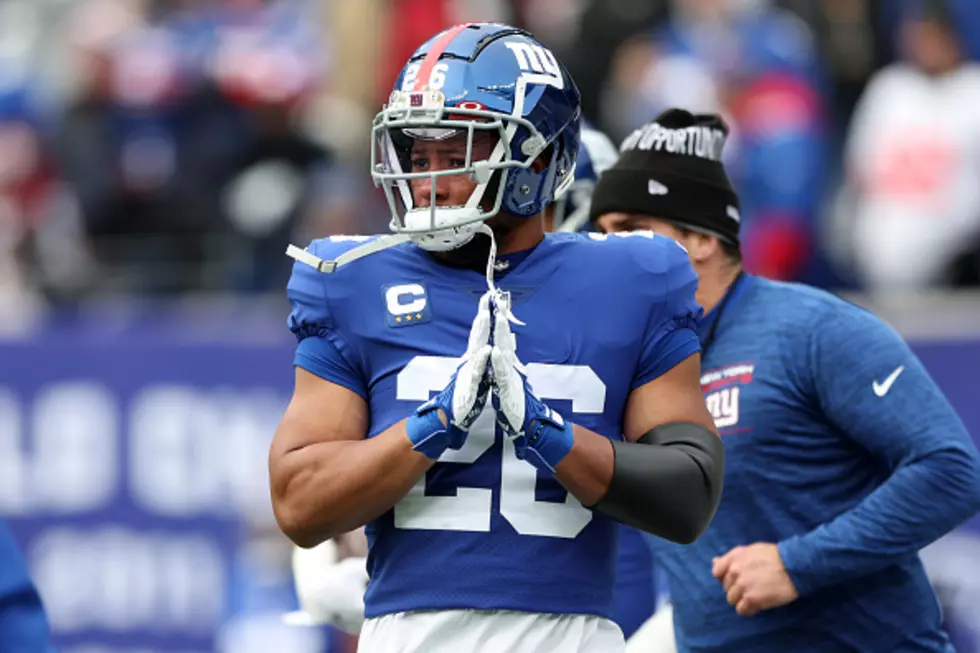 How Many Wins Will The New York Giants Have In The 2022 Season?
Getty Images
The New York Giants have been a bad football team for about the last decade or so.  I don't know if that will be any different this year.  Daniel Jones has not looked great so far this preseason.  The offensive line has some question marks and who knows what the defense will do.  It is also a massive year for star running back Saquon Barkley.  Here is my quick take on this from The Times Union:
It's time for me to make my preseason prediction on the New Giants for the upcoming season. Usually I come back from my weekly trip the summer camp in East Rutherford New Jersey, and after drinking the cool aid make an outlandish prediction on why the Giants are going to be much better than the year before. Not happening this time. The Giants won four games last season, and this season they will only win six. Still an increase but a very small one. The Giants offensive line still is not very good, quarterback Daniel Jones looks below average in the preseason with no big threats at wide receiver. The defense is a strength but not enough of one, to make the Giants any kind of a threat in the NFC East.
MJ and I had on Dan Duggan with us yesterday morning right here on Big Board Sports.  Dan covers the Giants for The Athletic and does a great job.  Below is our full interview with him.
Realistically, I see the Giants maxing out at six wins this season.  I hope I am proven wrong and they exceed both mine and everybody else's expectations.
Ten New York Giants' Players Who Got in Trouble with the Law
Every pro athlete has a human side, and as humans, we make mistakes. Here are ten New York Giants' players whose mistakes got them in trouble with the law.
Ten New York Giants' Players Who Might Not Return in 2022
The New York Giants need to shed $40 million in salary cap this offseason, which means a few players do not return in 2022. Here are ten possible candidates.
More From 103.9 The Breeze